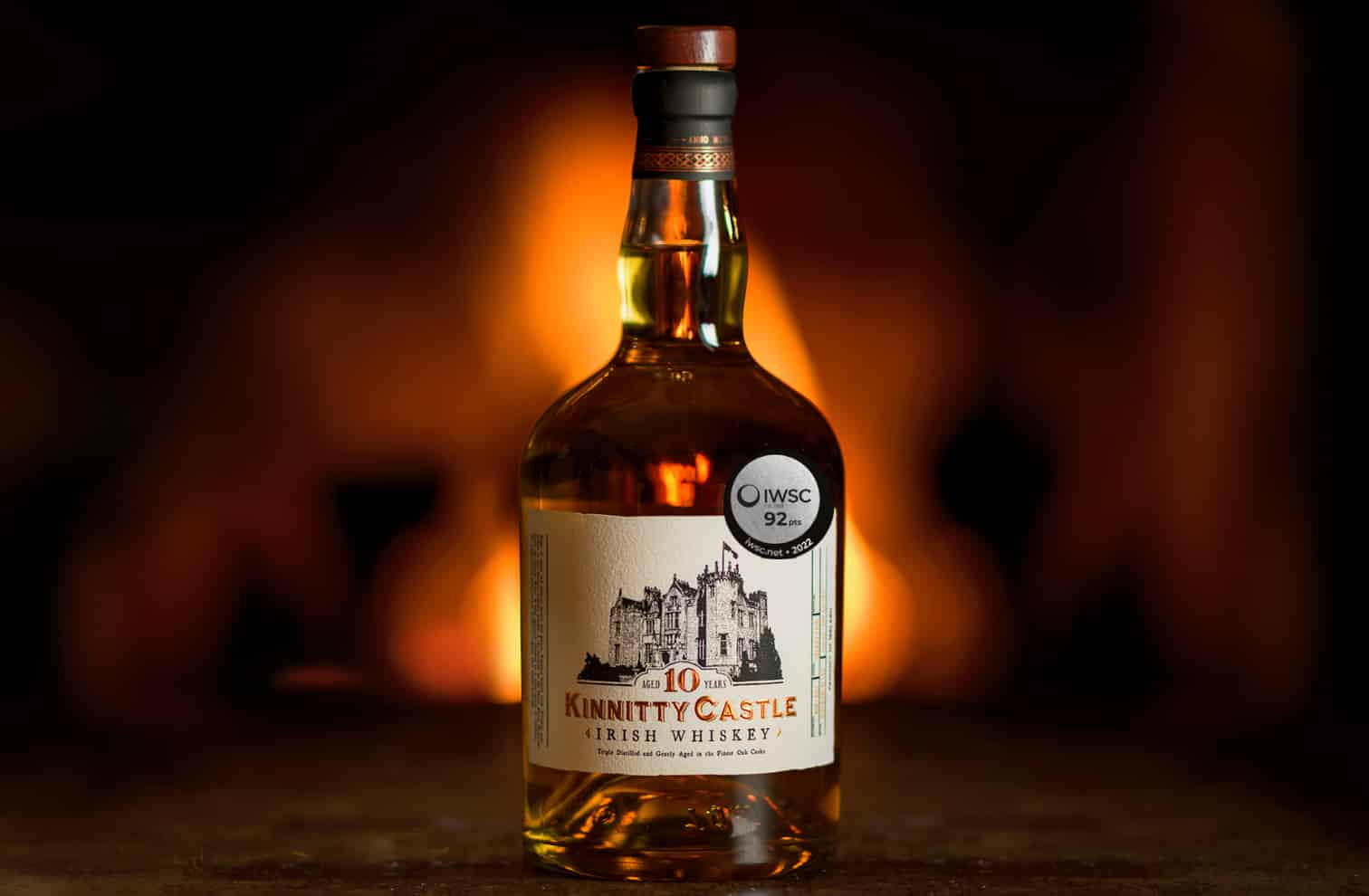 Kinnitty Castle Irish Whiskey – Aged 10 Years is matured in an American Oak ex-bourbon cask, blended, then returned to a European Oak Oloroso Sherry Butt for its final year allowing the flavors to marry. A woody oak nose combines with the sweetness of dried fruit and butterscotch to crown a satisfying taste experience where spiced walnut, Sherry, and tobacco reign. A buttery cream lingers as a hint of vanilla finishes this timeless encounter. Best mixed with good company, and maybe a little ice.
International Wine & Spirit Competition (IWSC)
Silver Award Winner – 92 pts
"Rum on the nose, with brown sugar and spicy nutmeg on the palate. Hints of banana and pineapple give a good balance. A good blend, enjoyable on the finish. "
Cider Cask Finish
The Cider Cask Finish began its journey as an American Oak cask that originally housed Irish Apple Cider, imbuing the wood with a uniquely characteristic flavour. Double Distilled Malt, originally aged in an ex-bourbon barrel, was then introduced to the cider cask and allowed to mature for a further six months. The result is an indelible Single Malt Irish Whiskey with notes of lemongrass, apples, and freshly roasted malt. Flavours of wood and tart apple follow culminating in a light, crisp, and dry finish. Best enjoyed over ice, where the aroma and flavours develop to give a distinctive experience from the first sip to the last.
$49.99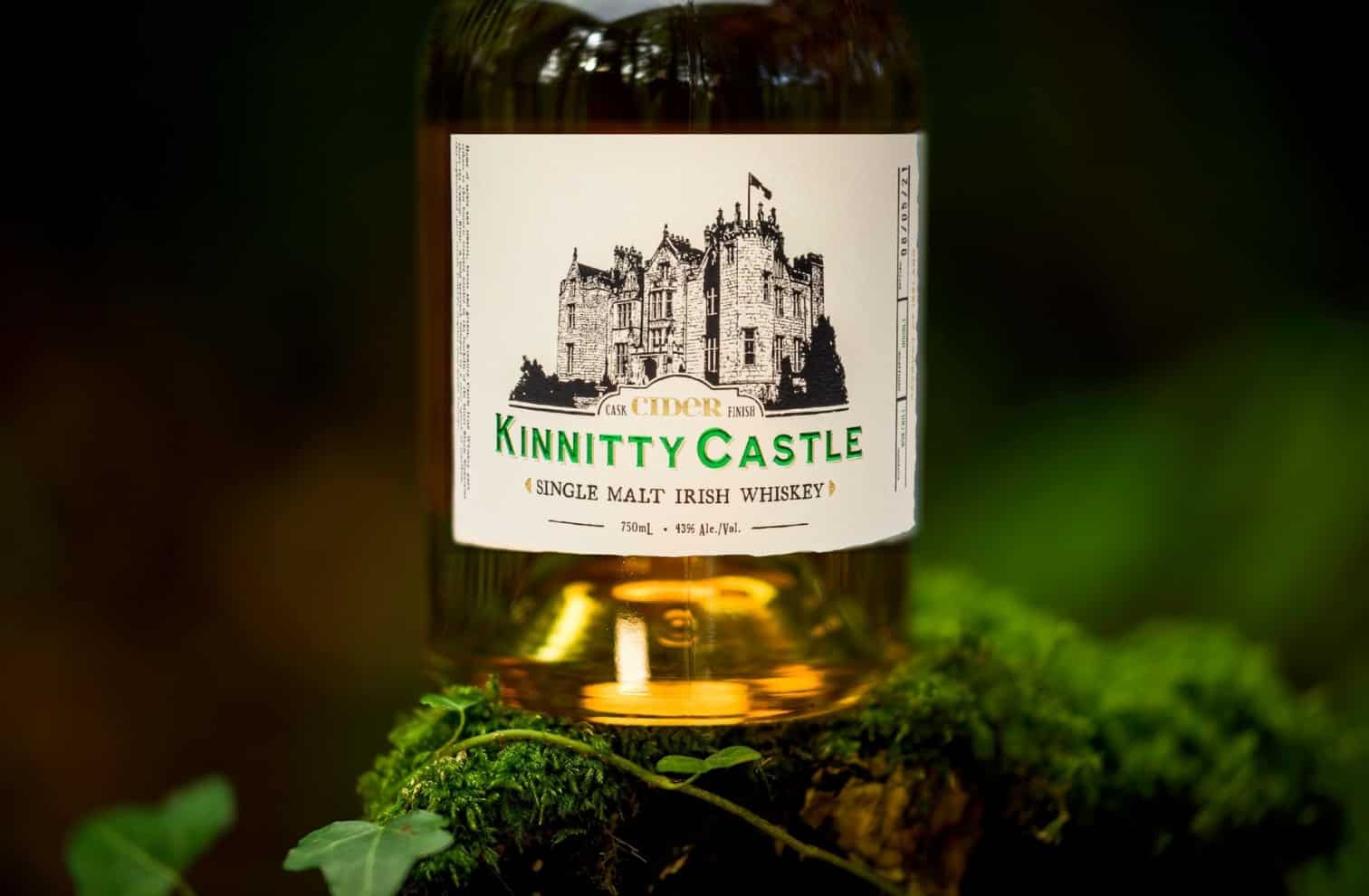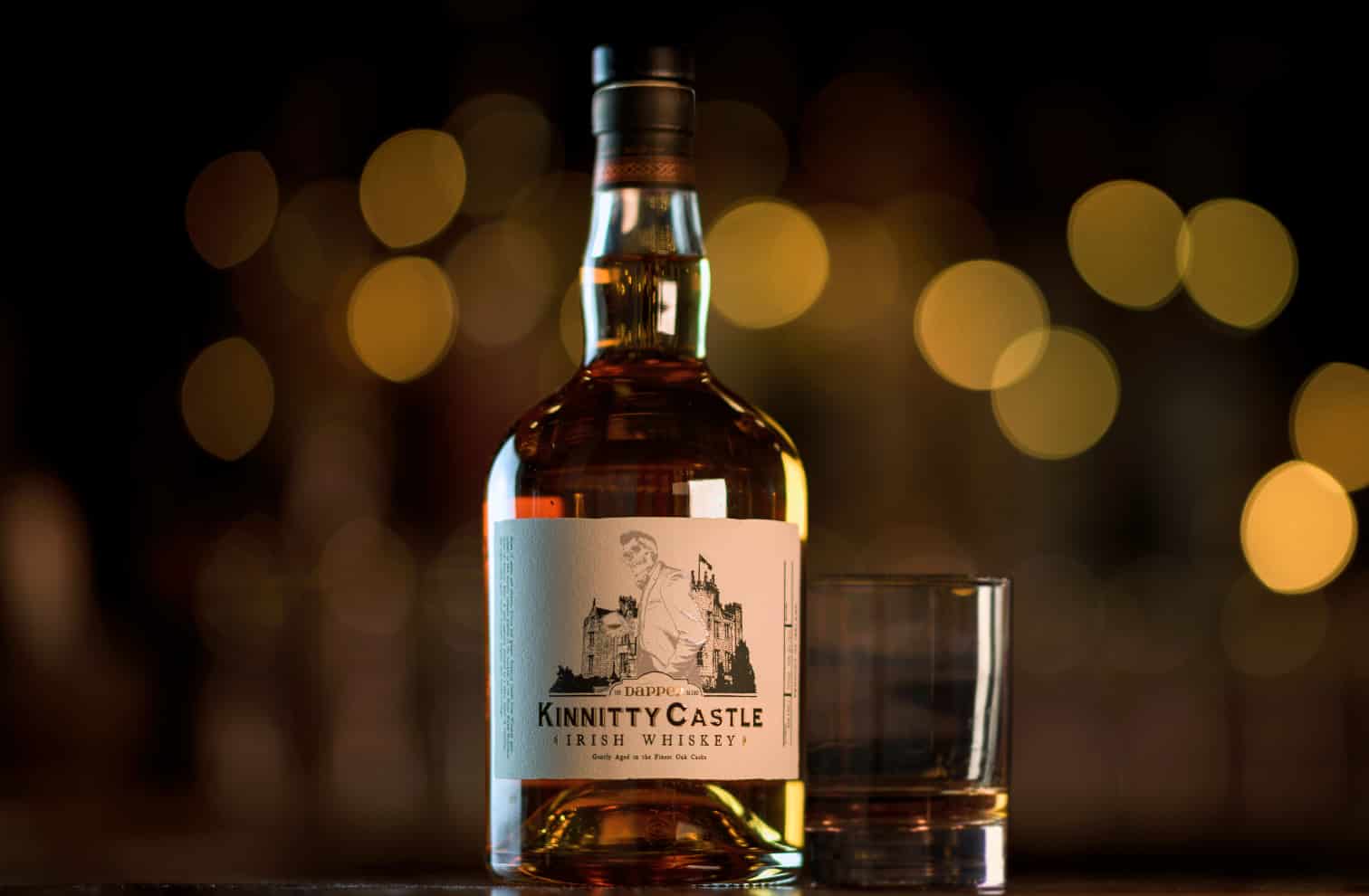 The Dapper Blend
Grain whiskey aged in Virgin American Oak gives The Dapper Blend a distinctive essence of vanilla and toffee to both the nose and flavour. Double Distilled Malt joins in, adding fruity esters and increased body. Triple Distilled Malt fully matured in a Chablis wine cask completes the collaboration, offering mineral overtones and a distinctive finish. The result is a complex Irish Whiskey blend dressed for any occasion: classically neat, well groomed on the rocks, elegant in a cocktail, or dashing with a mixer of your choice.
$42.99