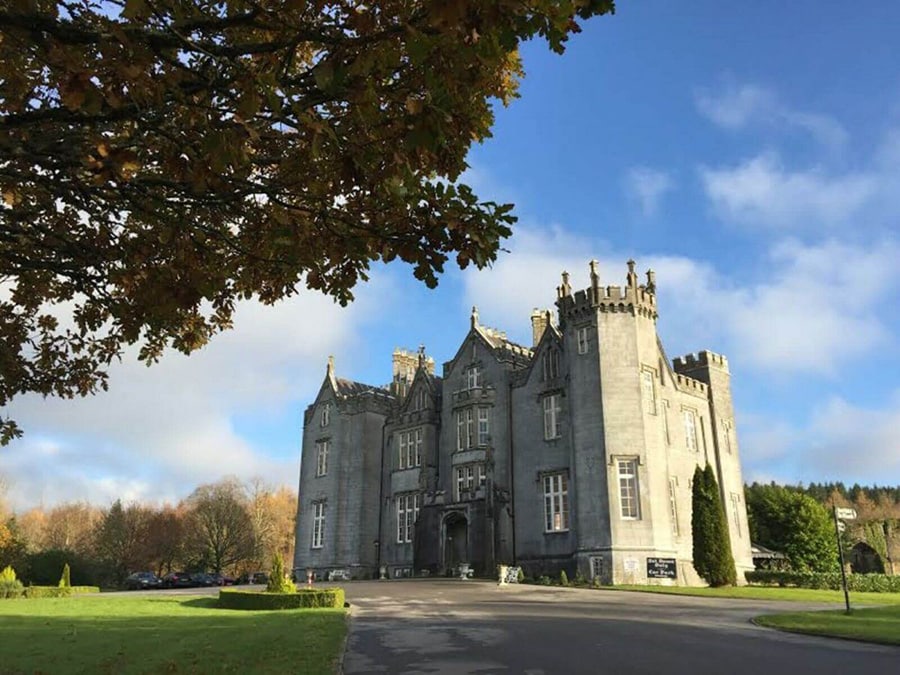 At the foot of the Slieve Bloom Mountains in Ireland's Hidden Heartlands sits Kinnitty Castle, a place steeped in Irish legend and lore over its 800-year history. As an early home to the Irish Monks that began distilling Uisce Beatha – Water of Life – Kinnitty Castle has played a central role in modern Irish Whiskey.
Today, visitors from around the globe are invited to experience Ireland's heritage, history, and charm at Kinnitty Castle Hotel. Many guests have reported ghostly encounters with the castle's resident spirit, Hugh the Monk, who still wanders the grounds.
Whether visiting for a wedding, whiskey tasting, or to connect with their Irish roots, guests at Kinnitty Castle Hotel are welcome to enjoy the company of our spirits!
Over pints of stout and glasses of whiskey at the famous Four Green Fields Irish Pub in Tampa, Florida, a group of friends devoted to Irish culture seized the opportunity to take ownership of Kinnitty Castle Hotel and restore it to its place as a premier hospitality and culture destination. The grounds, location, and connection with the great history of Irish Whiskey distillation in the region demanded that Kinnity Castle forge its place in the growing Irish Whiskey popularity.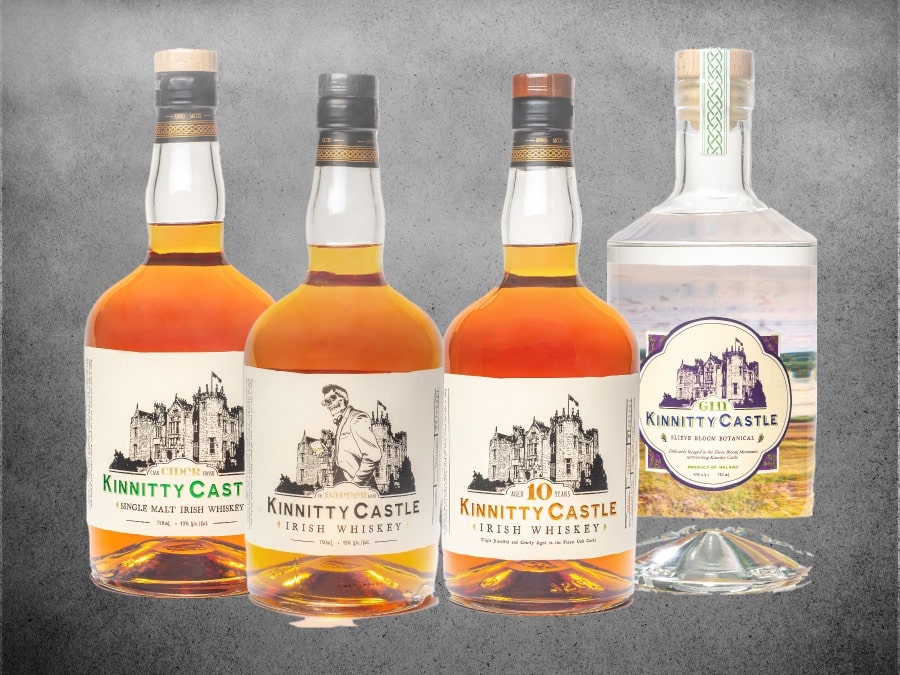 Distilled from the finest ingredients by Master Distillers, and blended under the watchful eye of Ireland's best Master Blenders, each bottle of Kinnitty Castle Spirits contains a great story and an even better taste. Each of our premium Irish Whiskey and Gin spirits is accessible to anyone who desires to connect with the authentic Ireland. Casual spirits fans, serious connoisseurs, and explorers on their way to becoming Irish whiskey enthusiasts can all enjoy Kinnitty Castle Spirits!
The Kinnitty Castle Spirits team is led by Colin Breen and Bryan Bean, US Army veterans devoted to their Irish heritage. Colin, owner of Four Green Fields Irish Pub, has been a catalyst for the preservation of Irish culture in the US through his association with legendary musicians and commitment to organizing educational events. Bryan established the first Irish-American Veterans chapter in the US, which proudly hosts events celebrating Irish culture and honoring service men and women.
The Kinnitty Castle Spirits team is dedicated to supporting veterans and first responders worldwide! Contact us to learn how we can leverage Kinnitty Castle Spirits and Kinnitty Castle Hotel to support your benevolent organization or event.