Whiskey Tasting Experience
"Here's to a sweetheart, a bottle, and a friend.
The first beautiful, the second full, the last ever faithful."
– Irish Toast
At Kinnitty Castle Spirits, we appreciate that a whiskey tasting experience is best shared with others. That's why we're building facilities to educate, serve, and inspire whiskey connoisseurs and novices alike.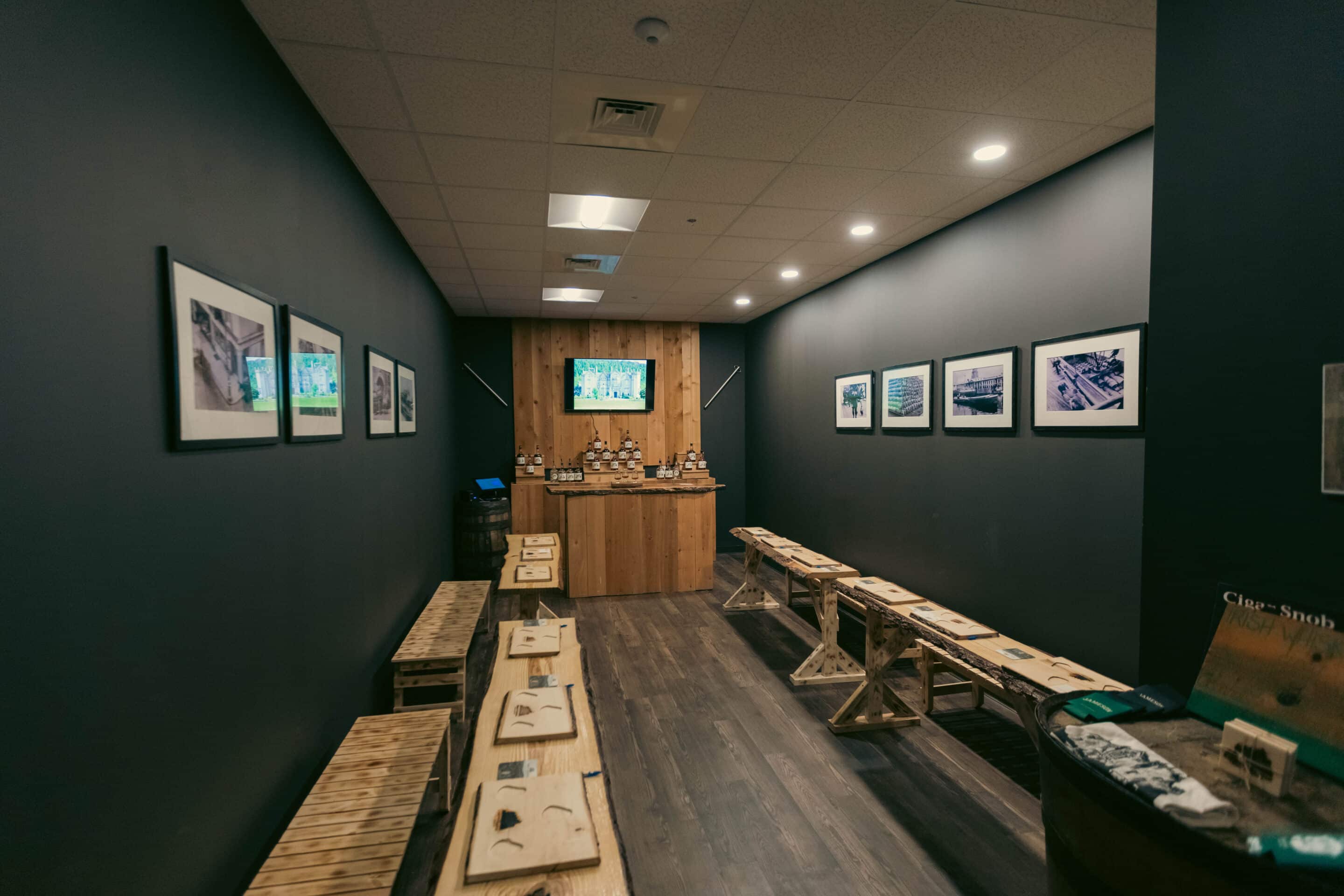 Whiskey Tasting in Tampa, Florida
Explore the origins, smells, and tastes of Kinnitty Castle Irish Whiskey at the new Four Green Fields Irish Pub in Tampa, FL. Visitors to the Whiskey Tasting Room will learn all about the whiskey-making process, the history of Kinnitty Castle, and taste each of our fine spirits.
Whiskey Tasting Experience at Kinnitty Castle
Construction is underway for an immersive whiskey tasting complex at Kinnitty Castle Hotel in County Offaly, Ireland. The complex will include a visitors' center, craft workshop, tasting room, and whiskey bonding facilities.
The whiskey bonding facilities will be housed in the old stables behind the Castle and will open for educational tours and storage in conjunction with the Whiskey Tasting Experience. Inspired by the Whiskey Bonders of the 19th century, Kinnitty Castle Spirits is grounding this business model firmly in the 21st century.
Since a majority of the flavour of Irish Whiskey comes from the barrel in which it is aged and finished and the climate in which that barrel is stored, our approach to maturation will pay tribute to those Bonders and Blenders of old, focusing on the unique barrel woods and climate of the Slieve Bloom Mountains to create a whiskey that is quintessentially unique and Irish.
Whiskey Tasting Experience participants will learn all about the whiskey-making process, from mash and distillation to maturation in barrel woods where spirits inherit their distinct flavors through the bottling process.
Stay tuned for more details on the opening date and how to book your whiskey tasting experience at Kinnitty Castle!