Cranberry Gin Fizz – The Perfect Holiday Drink Recipe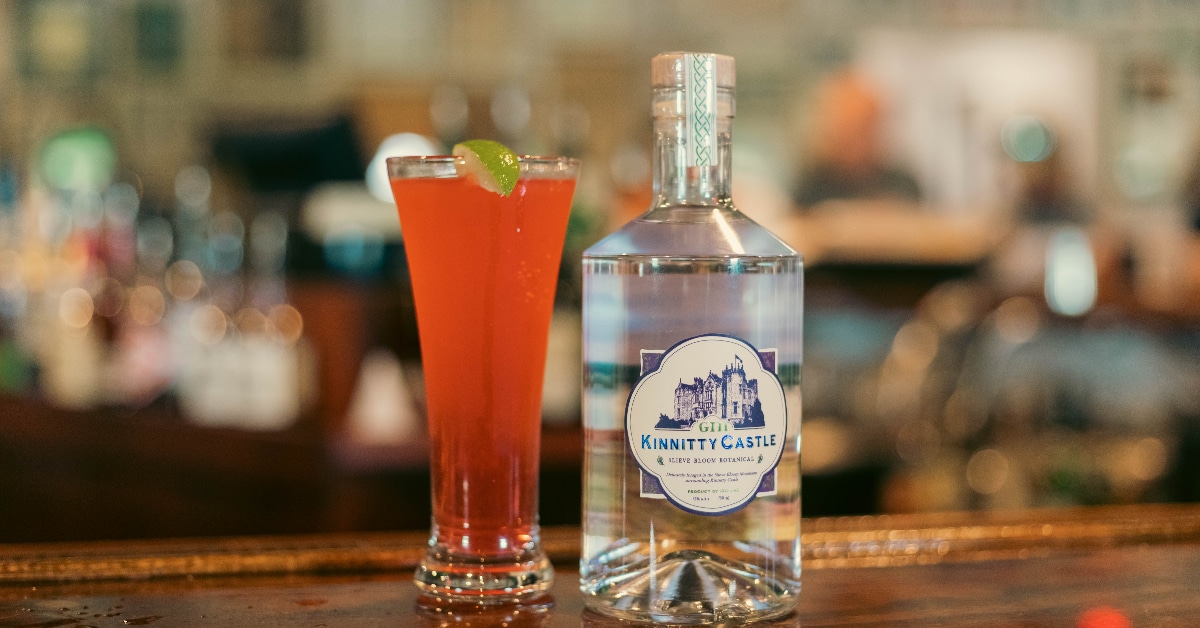 The holiday season is best celebrated with family, friends, and, of course, delicious drinks! It's a sensational time of year that brings us the sight of twinkling lights, the sound of joyful music, the scent of fresh pine, and the taste of juicy cranberry. So, we've come up with the perfect holiday drink recipe that embodies the spirit of the season – the Cranberry Gin Fizz!
What is a Gin Fizz?
A gin fizz is a classic cocktail that has stood the test of time for a reason – it's simply delicious. Gin fizzes are incredibly easy to make, which makes them ideal for home bartenders who want to impress their guests. The key ingredients in a classic gin fizz are gin, lemon juice, simple syrup, club soda, and one egg white. When mixed with our Slieve Bloom Botanical Irish Gin, the acidity of the lemon juice, the sweetness of the sugar, and the effervescence of the club soda come together to create a savory and refreshing drink. The egg white adds a foamy texture to make the drink more fun, but it can be left out if that's not your thing.
The Perfect Christmas Cranberry Cocktail
Give your gin fizz some extra festive flavor by adding cranberry juice! Cranberries are loaded with antioxidants and vitamins, making them a healthy choice for your holiday party. The tartness of the cranberries pairs perfectly with the sweet, piney taste of Kinnitty Castle Irish Gin. Not to mention, they fit right in with the Slieve Bloom botanicals, native to Kinnitty Castle's lush surroundings.
Add a touch of green to your holiday drink by swapping out the lemon for lime, and garnish with a sprig of rosemary for decoration. The combination of red cranberry and green pine makes the cranberry gin fizz the perfect Christmas cranberry cocktail. It's a Christmas tree in a cup!
How to Make a Cranberry Gin Fizz
To make a cranberry gin fizz, you'll need the following ingredients:
2 oz gin
2 oz cranberry juice
4 oz club soda
0.75 oz simple syrup
3-4 ice cubes
1 lime, cut in halves
1 egg white (optional)
3 cranberries (optional)
1 rosemary sprig (optional)
How to mix and serve your Cranberry Gin Fizz:
Add the gin, simple syrup, cranberry juice, egg white (optional), and juice from half a lime to a cocktail shaker
Vigorously dry shake (without ice) the mixture for 15 seconds
Add 3 or 4 ice cubes to the mixer and shake until well-chilled
Double-strain into a tall glass and top with club soda
Garnish with a lime wedge
Swap out the lime garnish for something more festive – rosemary and cranberries (optional)
Enjoy Your New Favorite Holiday Cocktail
What better way to celebrate the holidays than with a festive drink? This cranberry gin fizz is easy to make and can please any crowd. Order a bottle of the Kinnitty Castle Spirits' Slieve Bloom Botanical Irish Gin so you can enjoy this delicious drink all season long!