Irish Breakfast Shot Recipe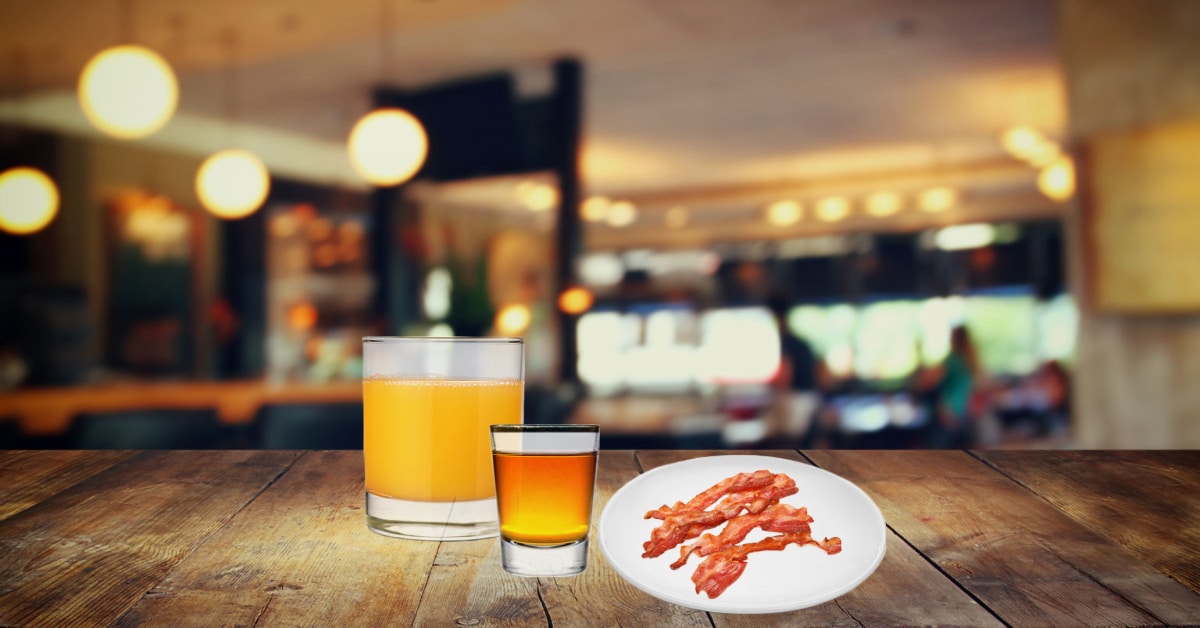 If you're looking for a fun and festive drink to enjoy with brunch, look no further than the Irish breakfast shot. Also known as the pancake shot, this pairing of Irish whiskey and butterscotch liqueur with a side of orange juice and bacon leaves you with a taste of maple syrup-covered pancakes. Though the flavor profile is more reminiscent of a traditional American breakfast than a full Irish breakfast, the Irish breakfast shot is significantly less hearty than both and packs sweet, savory, and salty flavors into a tiny glass.
What's in an Irish Breakfast Shot?
Irish whiskey, butterscotch liqueur, orange juice, and bacon. Use the following ingredients to make one Irish breakfast or increase the volume to make more!
Ingredients:
0.5 oz Butterscotch Liqueur or Schnapps
1 Small Glass of Orange Juice
1 Slice of Crispy Bacon
How to Make an Irish Breakfast Shot
With little ingredients and preparation necessary, you don't have to be a professional mixologist to make an Irish breakfast shot. Follow these instructions:
Cook your bacon to your desired crispiness
Pour the Irish whiskey and butterscotch liqueur into a shot glass
Pour the orange juice into a separate shot glass or lowball glass
Serve both shots with the bacon on a different dish
When ready, drink the shot, then chase it with the orange juice and a bite of bacon. Following this order will help you enjoy the full pancake-like taste of the Irish breakfast shot and upgrade your brunch with the new breakfast of champions.